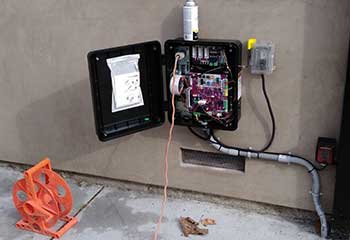 Gate Opener Repair
Customer Issue: Ms. Rodriguez found that her gate opener didn't respond to the control panel to open when she told it to, so she contacted us for help.
Our Solution: Our experts came out right away to examine the gate's FAAC 400 CBAC Standard Operator and determine the source of the problem. We found that the circuit board in the opener itself had a fault. We replaced it and checked the gate to assure it would open and close correctly.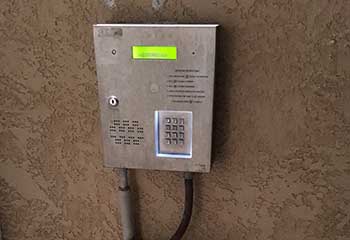 Gate Intercom Installation
Customer Issue: Mrs. Hardy wanted to make it easier to communicate with solicitors, or anyone else at her driveway gate, by putting in an intercom system.
Our Solution: Our professionals suggested the LiftMaster EL1SS Telephone Entry system to Mrs. Hardy, thanks to it being able to connect to her home phone's line for ultimate ease of use. This way, she would have no problems using it. She agreed that it lined up with her expectations precisely, so our experts assembled and connected it for her right away.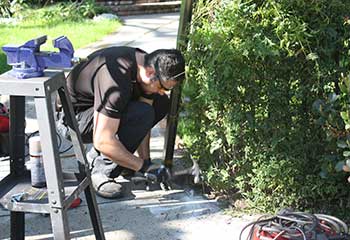 Iron Gate Repair
Customer Issue: Mr. Scott's sliding iron gate frequently got stuck and shuddered while it moved as well, so he called us to take a look and keep it from completely breaking down.
Our Solution: Our professionals discovered that the tracks of the iron gate, as well as some over components, were rusting due to age and water damage that had occurred over time. We repaired the tracks to smooth out the movement and our team replaced the parts as well to avoid any problems with them breaking later on.
Lloyd Scott
- Grand Prairie